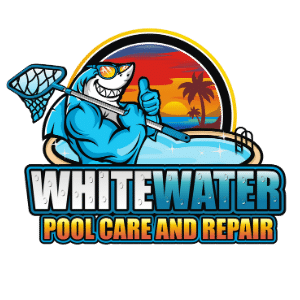 Swimming Pool Repair & Pool Cleaning Services
WhiteWater Pool Care and Repair LLC Provides Swimming Pool Repairs, Cleaning, Maintenance for the Following Areas
Weekly Pool Cleaning Services - Bi-Weekly Pool Cleaning Services - Monthly Pool Cleaning Services - Swimming Pool Tile and Pebble Repair - Swimming Pool Acid Washing Services - Swimming Pool Pump and Filter Repairs - Swimming Pool Leak Detection - Plumbing Repairs for Swimming Pools and Hot Tubs
Complete Swimming Pool Repair and Cleaning Service!
Welcome to WhiteWater Pool Care and Repair, your trusted partner for exceptional swimming pool maintenance, repair, and cleaning services in Casa Grande, Arizona City, Maricopa City, Coolidge, Chandler, Gilbert Eloy and Florence, Arizona. We take pride in our commitment to excellence, delivering top-notch services to residential and commercial swimming pool owners in our beloved communities.
At WhiteWater Pool Care and Repair, we understand the importance of a clean, safe, and well-maintained swimming pool, whether it's for your family's enjoyment or your business's reputation. Our team of skilled and certified technicians is equipped with the latest tools and techniques to ensure your pool remains in pristine condition, all year round.
Our comprehensive range of services includes pool cleaning, equipment repair, leak detection, chemical balancing, and much more. We work closely with our clients to develop tailored solutions that fit their unique needs, so they can enjoy crystal-clear waters and a worry-free pool ownership experience.
Dive into a refreshing and hassle-free swimming pool experience with WhiteWater Pool Care and Repair, the leading choice for pool care services in Arizona. Contact us today to schedule your first appointment and experience the White Water difference.
WhiteWater Pool Specials!
See our current Pool Cleaning, Pool Pump Repair and Acid Washing Pool Specials
Pool Cleaning & Pool Repairs
Our Services
Learn more about our Top Quality Pool Repair, Maintenance and Cleaning Services!
Discover more about our top-quality pool repair, maintenance, and cleaning services by exploring our website further! Click on any image to learn more about our comprehensive range of services, including pool cleaning, acid washing, tile and pebble maintenance, pool pump repair, leak detection, and more. Our experienced professionals are dedicated to providing exceptional care for your pool, ensuring a clean, safe, and enjoyable swimming experience. Don't wait; dive into the details now and find out how our expert services can help you maintain the perfect pool!
A Heartfelt Thank You from WhiteWater Pool Care and Repair
Dear valued clients and partners,
I hope this message finds you well. I am Donny White, the proud owner of WhiteWater Pool Care and Repair. My family and I, as well as the entire WhiteWater crew, would like to take this opportunity to extend our most sincere thanks to each and every one of you.
It has come to our attention that we have been receiving an increasing number of 5-star reviews across various platforms. This overwhelming show of support and appreciation has not gone unnoticed, and we are incredibly grateful for the trust and confidence you have shown in our service.
At WhiteWater Pool Care and Repair, we have always been committed to providing top-quality service to our community. Your satisfaction is our highest priority, and it is heartening to see this commitment reflected in the high praises we receive. Every review, every kind word, every 5-star rating fuels our passion and reinforces our dedication to serve you better.
We understand that your trust in us is earned, not given, and so every day we strive to exceed your expectations. Our aim is not just to provide a service, but to ensure that your pools are treated with the utmost care and professionalism. Whether we're working on a residential project or a commercial one, our commitment to excellence remains the same.
Your positive feedback is more than just a testament to our hard work. It's an indication that we are successfully fulfilling our mission: to give you, our valued clients and community members, the best service possible.
As we continue to grow and improve, we look forward to serving you with the same dedication and quality that you have come to expect from us. If you ever have any concerns or need any assistance, please do not hesitate to reach out. Your thoughts and inputs are invaluable to our growth.
Once again, thank you for your trust, support, and your amazing 5-star reviews. We at WhiteWater Pool Care and Repair feel truly blessed to serve such a wonderful community.
Stay safe and happy swimming!
Best Wishes,
Donny White Owner, WhiteWater Pool Care and Repair
Complete Pool Service! Cleaning and Repairs!
WhiteWater Pool Care and Repair llc
Call us for any querry
520-450-6879
or email us on
PoolRepair@SwimmingPoolRepairAz.com